Actress Cossy Ojiakor Mocks Apostle Suleman
Details

Naija News
Popular and controversial Nigerian actress, Cossy Ojiakor on Tuesday took to the comment section on Instagram to call out the General Overseer and Senior Pastor of Omega Fire Ministries International, Apostle Johnson
Actress Cossy Ojiakor Mocks Apostle Suleman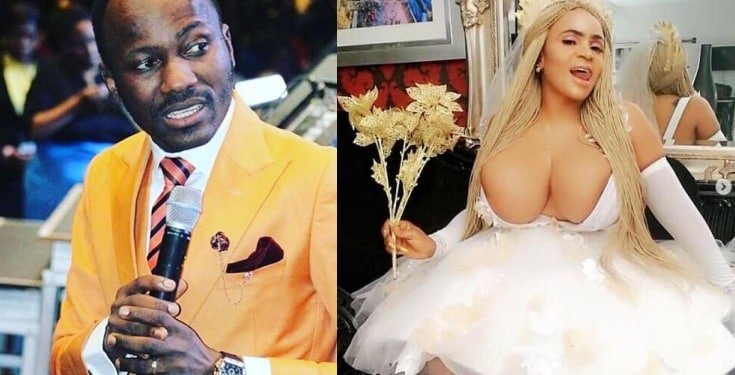 Popular and controversial Nigerian actress, Cossy Ojiakor on Tuesday took to the comment section on Instagram to call out the General Overseer and Senior Pastor of Omega Fire Ministries International, Apostle Johnson Suleman.
In her comment, Cossy called the Pastor a 'mini pricked pastor' after a blogger shared a video of the Christian cleric talking about the purchase of private jet.
This time around, Cossy went hard on him asking him to shut up and use monies obtained from his church tithes to pay her off.
Cossy attacked the pastor while she was reacting to the Pastor's comment where he had said that church tithes and offerings cannot buy a private jet.
"Shut up already fool….. just use the tithe and pay me off. Mini pricked pastor. Now u will see all those I introduced to him posing in private jet"
Read her comment below:
---
What RuggedMan Told Naira Marley For Allegedly Supporting Fraud (Video)
Rapper and, EndSARS campaigner, RuggedMan has attacked a Nigerian artiste popularly known as Naira Marley for allegedly supporting internet fraud.
Naija News understands that Rugged Man lambasted the Nigerian artiste over his comment supporting internet fraudsters, better known as Yahoo Boys.
RuggedMan in a session with Hip TV, admitted that the government is unable to provide the basic amenities and infrastructure for its citizens, but added that it doesn't give anyone the right to get involved in Internet fraud.
The reaction of the EndSars campaigner comes after Naira Marley released a new track 'Am I A Yahoo Boy' where he featured Zlatan.
In his words, Rugged Man said; "For a young upcoming artist like him, he shouldn't be doing stuff like that. You don't just come out and start celebrating fraud. Especially something, nothing not just in Nigeria but the whole world is frowning upon. You don't want to know how they look at Nigerians abroad because of fraud. Does two wrongs make a right?
Because the government is making us lack in things like jobs and all, you now want to start stealing and killing and robbing and you'd say it is because the government is not providing you with some certain things. Everybody in the London, in the American, in the Dublin, we are not supporting that boy o, he is a fraudster on his own. We are hardworking Nigerians".
Watch his interview below;
---
Davido Loses Cool Over Adeleke's Arrest, Threatens Gov. Oyetola (Video)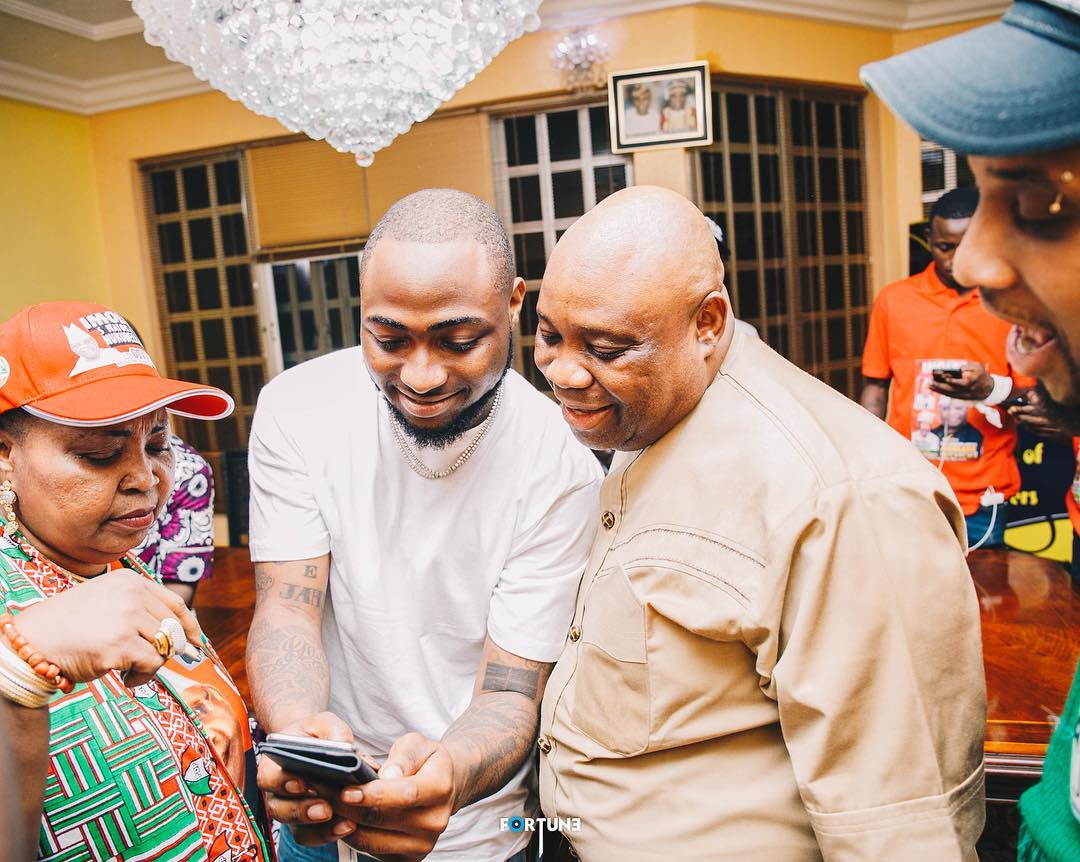 Nigerian singer David Adeleke popularly known as Davido has strongly condemned the arrest of Ademola Adeleke, his uncle who was arrested in the late hours of Monday by the Nigeria Police.
Naja News had reported earlier that  Adeleke, who was the candidate of the Peoples Democratic Party (PDP) in the 2018 governorship election in Osun state, southwest Nigeria, was detained by the police.
This online news platform understands that the Osun West lawmaker honoured an invitation at the force headquarters in Abuja before he was detained.
Giving an update on Adeleke's detention during an interview with TheCable, Frank Mba, force spokesman, said Adeleke was detained in connection with ongoing criminal investigations against him.
"Senator Adeleke is currently in police custody. He was taken into custody in the evening of today 6th May 2019 in connection with ongoing criminal investigations touching on his person," the police spokesman had said.
Apparently displeased with the development, Davido, in a video posted on Instagram on Tuesday, said contrary to calls from some of his fans to stay silent about the situation so that he does not offend powerful interest; he is not afraid of anyone.
His words: "Everybody calling me telling you David you have to chill these people are dangerous. First of all, I ain't scared of nobody and they ain't going to do shit. Second of all its family especially when it's right. I don't know what family means to you.
"What family means to me is that if you are my family and I love you I will go all the way to protect you and defend you that's family and that's love and people know that about me when I love you, I love you."
The DMW boss went on to explain why he is vocal about the political situation in Nigeria, saying it is because of the future of the country.
"Number three, it's about our f**king country Nigeria. Our country, our land, the future of our kids, the future of Imade, Hailey and other kids I'll have in the future. It's all about them." 
The singer also threatened that the incumbentgovernor of Osun State, Gboyega Oyetola will leave office for his uncle, who contested against the former last year.
"Miss me with that bullshit to say stop let the guy do the remaining three years and go. F**k that he (Oyetola) leaving right now. Ain't going to happen to Davido, On G Clear road," Davido said.
Meanwhile, Adeleke was arraigned today at the Magistrate court by the police and later granted N2 million bail.
The court also asked Adeleke to provide surety in like sum before the matter was adjourned to June 24, 2019.
---
Met Gala 2019: From 4 Outfits Of Lady Gaga To The Kardashians As Stars Sizzle On The Red Carpet (Photos)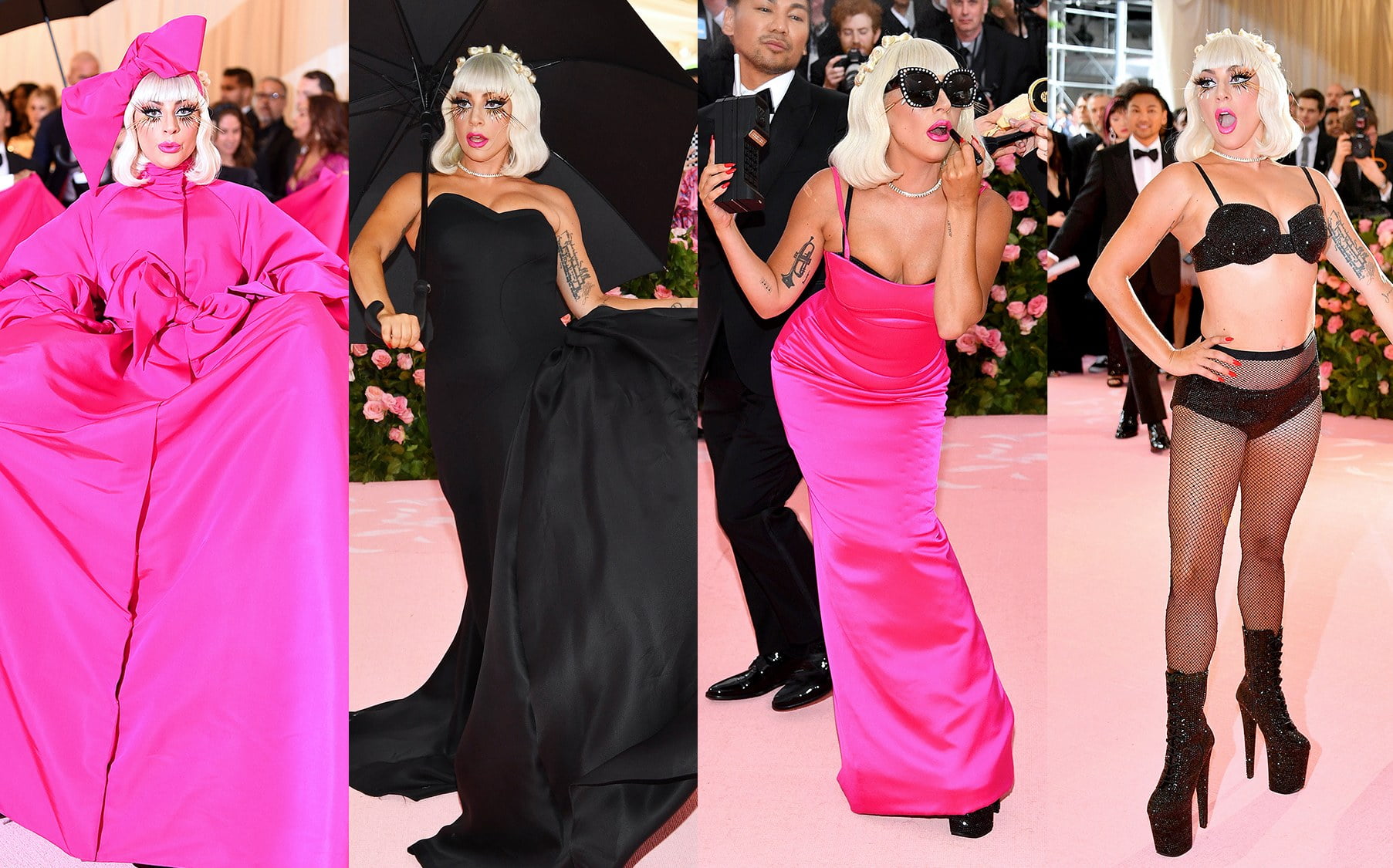 The 2019 Met Gala hosted the most stylish celebrities again this year,  as the newlyweds like Idris Elba and wife Sabrina Dhowre as well as Sophie Turner and Joe Jonas and other longtime couple turned up for the event.
The Kardashian and Jenner Family members were also seen at the event in their unique style.
Bollywood stars Priyanka Chopra and Deepika Padukone, were also seen at the event.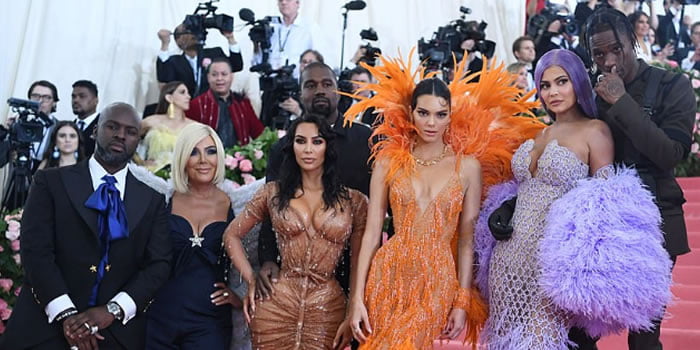 Priyanka arrived to the gala with her American singer husband Nick Jonas.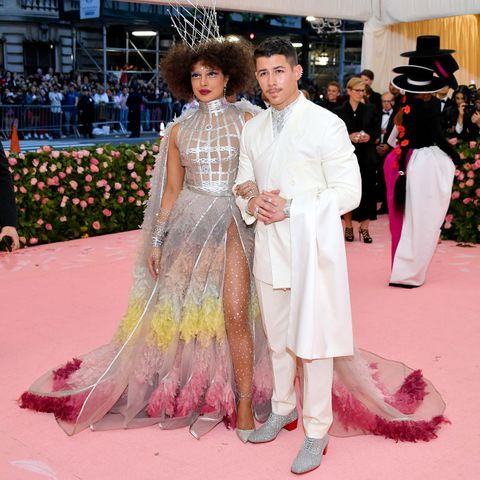 She was dressed in a grey-yellow-pink Dior gown, and her entire look appeared to be inspired by Lewis Carroll's Alice In Wonderland.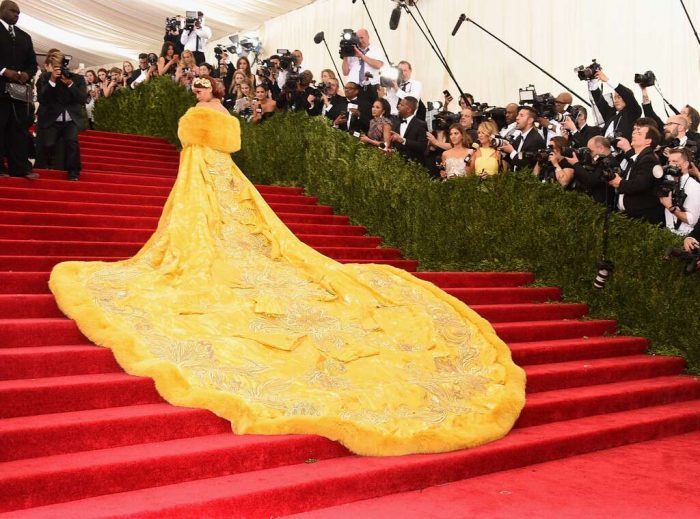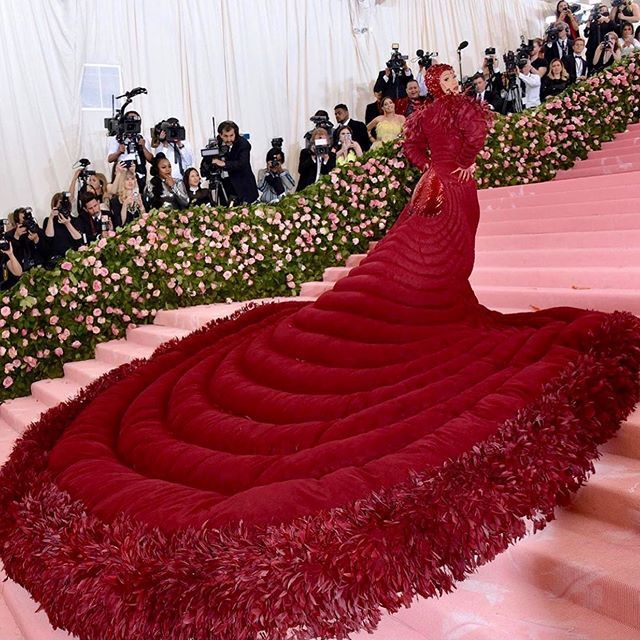 Cardi B and Rihana steals the show with larger than life dress
Newlyweds like Idris Elba and wife Sabrina Dhowre, as well as Sophie Turner and Joe Jonas and other longtime couples, turned up for the 2019 Met Gala.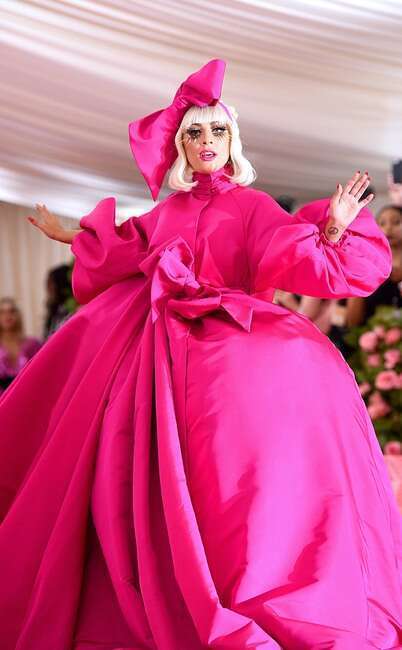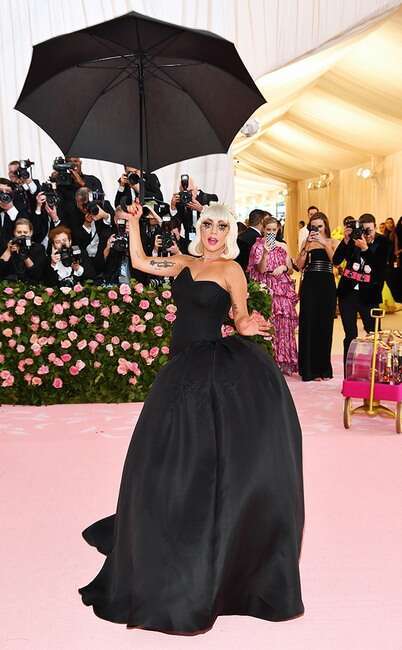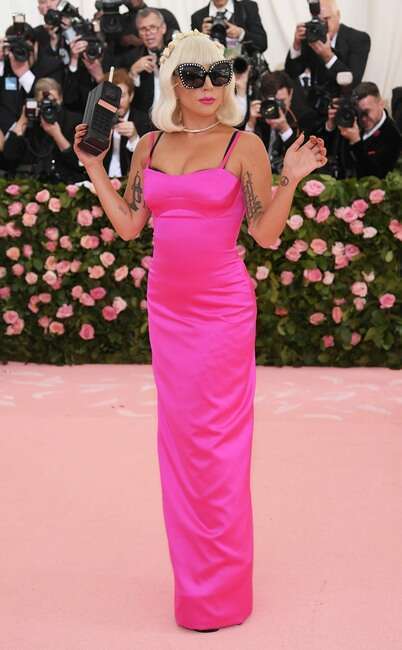 And showing everyone how it was done at the very start of the night was singer Lady Gaga, who arrived in a billowing pink outfit which was not quite what it seemed at first glance.
The Met Gala, an annual benefit event for the Costume Institute at the Metropolitan Museum of Art in New York, is considered one of the world's biggest fashion events.
It is known for its exclusive guest list, its expensive tickets and – most of all – its extravagant outfits, based on a different theme each year.
This year, that theme was Camp: Notes on Fashion – to coincide with an upcoming exhibition at the Met, inspired by US writer and political activist Susan Sontag's 1964 essay, Notes on Camp.
---
This email address is being protected from spambots. You need JavaScript enabled to view it.